A Cold Reminder of What's To Come
NOW is the time to ready your car for winter
As temperatures tumble, AAA is urging drivers to not wait until winter to contemplate car care. In fact, October is actually Car Care month, which serves as a timely reminder for motorists to adjust tire pressure, check batteries and make sure they have a fully stocked Winter Emergency Kit to ensure everyone's safety and comfort in the event of a breakdown.
"Last winter, AAA responded to more than 85,000 calls for help just in the Greater Hartford area alone and almost half of those calls required a tow", says Amy Parmenter, spokesperson for AAA in Greater Hartford. "The holiday season is fast approaching. Do what you can now to ensure you don't spend your valuable time and money on emergency car care when you can least afford it". 
Previous AAA research indicates that most vehicle breakdowns are preventable with regular maintenance. And, motorists who put it off, end up paying more for repairs in the long run.
AAA is recommending that motorists find a trusted mechanic to provide a winter checkup. Here is a list of AAA Approved Auto Repair facilities, most of which will provide battery and tire testing FOR FREE.
For those who prefer to do their own vehicle maintenance, AAA provides the following checklist.
AAA Winter Car Care Checklist:
Check the battery

Check the tire pressure

Check headlights, tail lights, brake lights

Check windshield wiper blades

Check heater/defroster

Check oil/fluids

Prepare a Winter Emergency Kit (photo attached)
"Imagine yourself stranded roadside in the dark and the cold. Emergency supplies should include whatever you would need to keep you - and your passengers - safe and warm while waiting for help to arrive", Parmenter says.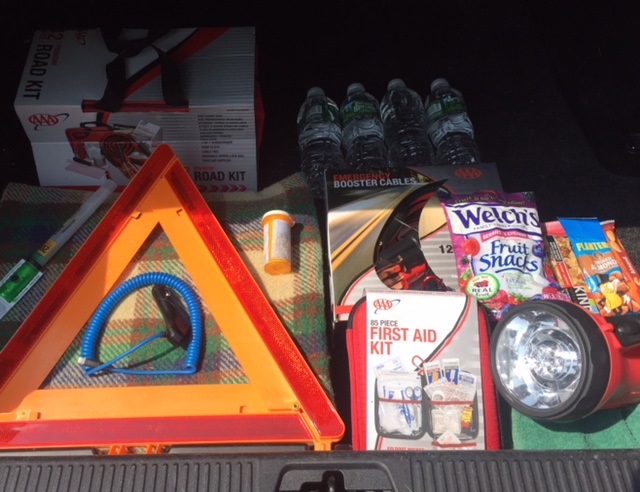 Recommended Winter Emergency Kit: Snowbrush, scraper, de-icer, kitty litter or abrasive, small shovel, warning flare or bright triangle, blanket, flashlight with fresh batteries, first aid kit, jumper cables, water, snacks/medicine, phone charger.
Follow us on Twitter: @AAAHartfordNews
CT Mailing Address:
815 Farmington Avenue
West Hartford, CT 06119
AAA provides automotive, travel and insurance services to 58 million members nationwide and more than one million members in Connecticut.  AAA advocates for the safety and mobility of its members and has been committed to outstanding road service for more than 100 years. The not-for-profit, fully tax-paying member organization works on behalf of motorists, who can now map a route, find local gas prices, discover discounts, book a hotel and track their roadside assistance service with the AAA Mobile app for iPhone, iPad and Android. For more information, visit www.aaa.com.
Related Articles