Mark Madeja
Senior Specialist, Public & Government Affairs
O: (918) 748-1074
C: (918) 935-9318
Mark.madeja@aaaok.org

October 3, 2019 – AAA has hit the milestone mark of 60 million members, making the iconic brand one of the largest membership associations in North America.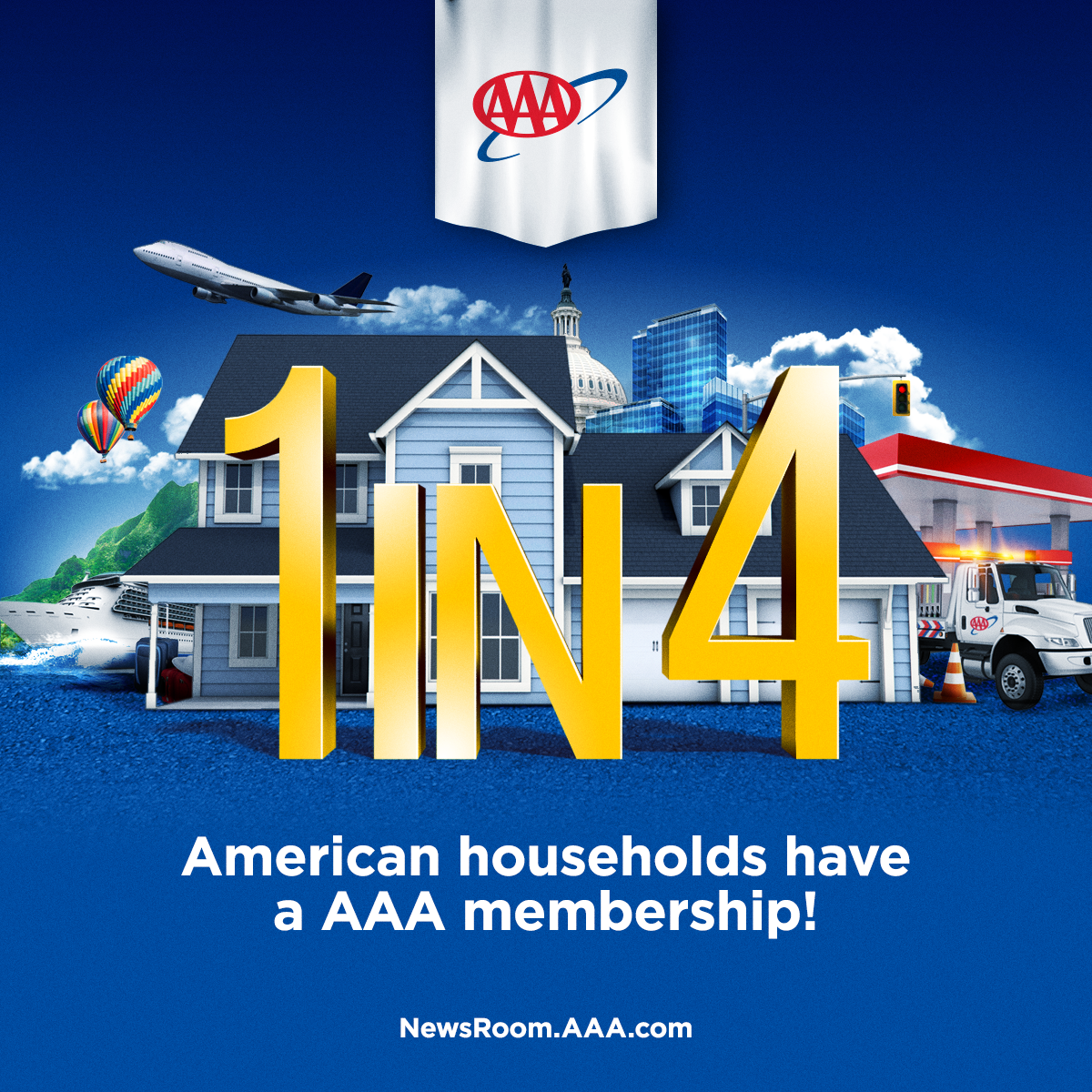 More than 421,000 Oklahomans are among those who see AAA's value in an ever-changing technology and travel environment. "It is a result of AAA's intense focus on meeting the evolving needs of members, while also staying focused on the qualities millions have relied on for generations," said Jared Peterson, AAA Oklahoma President. 
Since 1902, AAA has evoked feelings of safety, security and peace of mind, with 1 in 4 U.S. households today relying on membership in AAA. "We have put members first with unwavering commitment," AAA President and CEO Marshall Doney said. "We will continue to provide them with quality service at the roadside, trusted travel expertise, unparalleled discounts and rewards, and leading traffic safety research and advocacy to ensure that everyone arrives home safely at the end of the day."
Millennials Make Up Nearly 30% of AAA New Primary Members
AAA knows innovation is key and strategic adaptation is necessary to stay competitive. Over the years, AAA has invested in technology to meet evolving consumer expectations, including the launch of the AAA mobile app, real-time text notifications and tracking roadside assistance enroute.
AAA has also introduced the ability to use home digital assistants (Google Assistant and Amazon Alexa) to connect with AAA or request service through third-party apps, like Waze. This focus on technology is one of the reasons millennials make up nearly 30% of AAA's new primary members.
Roadside Assistance Has Been Cornerstone
"Roadside assistance consistently is members' primary reason to join – and AAA handles more than 30 million calls a year across America," said Peterson. "Yet, as our members' way of life evolves, so will AAA with relevant products and services that meet their needs."
Last year, AAA Oklahoma's roadside rescue crews answered more than 244,455 calls from motorists needing assistance across the state, with tire, battery and lockout problems among the most common. AAA's Mobile Battery program is extremely popular among area residents, with AAA battery service technicians able to test dead batteries and often sell and install a new battery for the member on-site, getting them back on the road quickly.
Commitment to Roadway Safety
AAA goes far beyond roadside assistance in the Sooner State and nationwide, promoting and advocating for safe roads so members and all motorists and roadway users may travel safely. In addition, AAA Oklahoma promotes traffic safety through initiatives such as the "Don't Drive Intoxicated, Don't Drive Intexticated" (www.aaa.com/dontdrivedistracted) distracted driving awareness campaign, AAA School Safety Patrol, CarFit checkups for mature drivers, support of teen driver safety programs, and law enforcement training and recognition.
Shaping the Transportation Transformation
As AAA looks to the future, the organization is exploring new mobility solutions. AAA is working to educate members and others about the exciting possibilities—and current limitations—of evolving vehicle technologies – including connected and autonomous (self-driving) vehicles – to help ensure a safe transition to mobility of the future.
Protecting and Advising
In response to member needs, AAA provides auto, recreational vehicle and home insurance through multiple carriers to affordably cover major investments. Travel agents help those planning their dream adventures navigate the vast – and often confusing – options to make customized plans with confidence and security.
"AAA has a reputation as one of America's most trusted brands and we will continue to live up to this expectation as the association drives toward 70 million members," said Doney.
Related Articles