Mark Madeja
Senior Specialist, Public & Government Affairs
O: (918) 748-1074
C: (918) 935-9318
Mark.madeja@aaaok.org

AAA Adds Car Care to Customer Experience in Edmond
New Location Offers One-Stop Shopping with Travel, Insurance, Membership Services
February 25, 2019 - - With more winter ahead, AAA is opening a new Car Care, Insurance and Travel Center today at 1701 S. Broadway Ave. in Edmond. It's the second location of its kind in Oklahoma and a five-state region. It's also the first to offer a free self-service station for drivers to add air to their tires and a free charging station to power up electric vehicles. While this is a new concept to Oklahoma, it's very popular in other states where AAA operates them.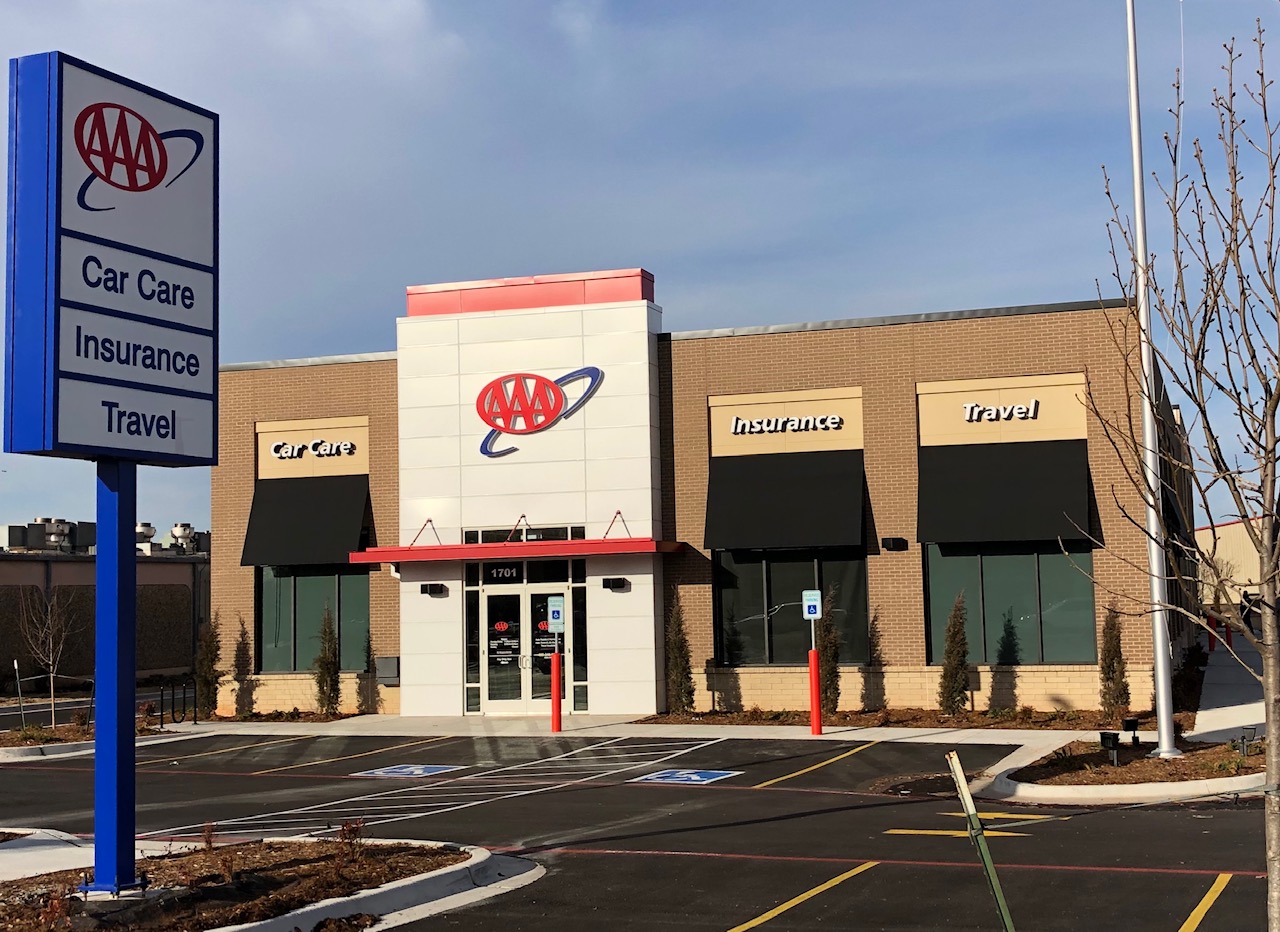 "We are thrilled to bring this unique concept to the Edmond community," said Jared Peterson, regional president, AAA Oklahoma. "This location will meet a variety of customer needs, all under one roof. 
Customers visiting the 11,100-square-foot building can take advantage of automotive offerings alongside traditional AAA membership, travel and insurance services. The location is open to the general public with special discounts for AAA members. Complimentary Lyft rides are available to automotive services customers through AAA's partnership with the ride-share company.
With eight car service bays and the latest in automotive repair technology, skilled automotive technicians will provide top-notch service befitting the reputation that has led 400,000 Oklahomans to trust the not-for-profit association for its motoring and travel-related Services.  Built on the site of the former Pepe's restaurant, the new store brings convenient one-stop shopping to the popular OKC suburb. 
"Travelers can plan a trip or take care of home or auto insurance needs while getting car diagnostic checks and repairs," said Peterson.
AAA Oklahoma's retail store at 3222 S. Boulevard closed on Friday, February 22, with associates relocating to the new location:
Edmond AAA Car Care Insurance and Travel Center 
1701 S. Broadway Ave., Edmond, OK 73013
Phone: (405) 348-8281
Hours: Monday – Friday: 7:30 a.m. to 6 p.m., Saturday: 8 a.m. to 5 p.m.
Grand Opening festivities are planned for April 6. For more information, visit AAA.com.
Related Articles