Mark Madeja
Senior Specialist, Public & Government Affairs
O: (918) 748-1074
C: (918) 935-9318
Mark.madeja@aaaok.org

August 17, 2020 - AAA has opened a new location and added car care to its service offerings for those in the Quail Springs area. A 10,400-square-foot store at 13225 N. Pennsylvania Avenue, OKC, includes seven car service bays. Curbside pick-up of membership cards, travel tools including Trip-Tiks as well as other needed documents is offered.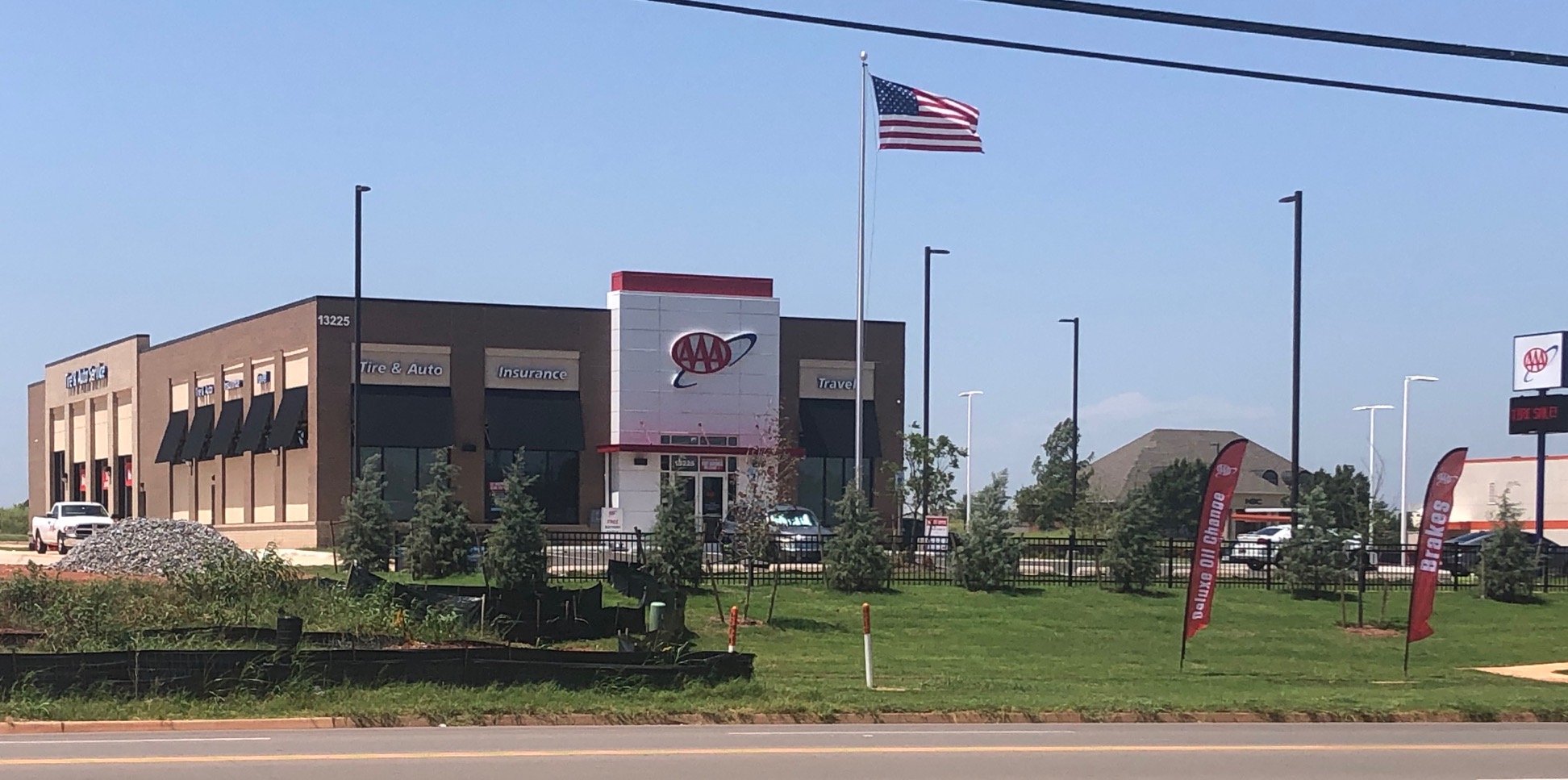 Car repair and service by certified auto technicians occur alongside traditional AAA services such as membership for roadside assistance, travel consultation and scheduling and insurance for autos, homes and leisure vehicles. Discounts to entertainment attractions and an inventory of luggage and travel accessories can be purchased. AAA Oklahoma's retail store at 3549 W. Memorial Road closed August 7, with associates relocating to the new location.
Free, 12-point vehicle inspections are available to those heading out on a road trip or looking to get ahead of costly expenses with preventative care. Car care services are available to non-members as well as AAA members, who will enjoy a lower price with a discount on repair labor. The location also offers a free, self-serve station for drivers to check and add air to their tires and a charging station for drivers to power up their electric vehicles.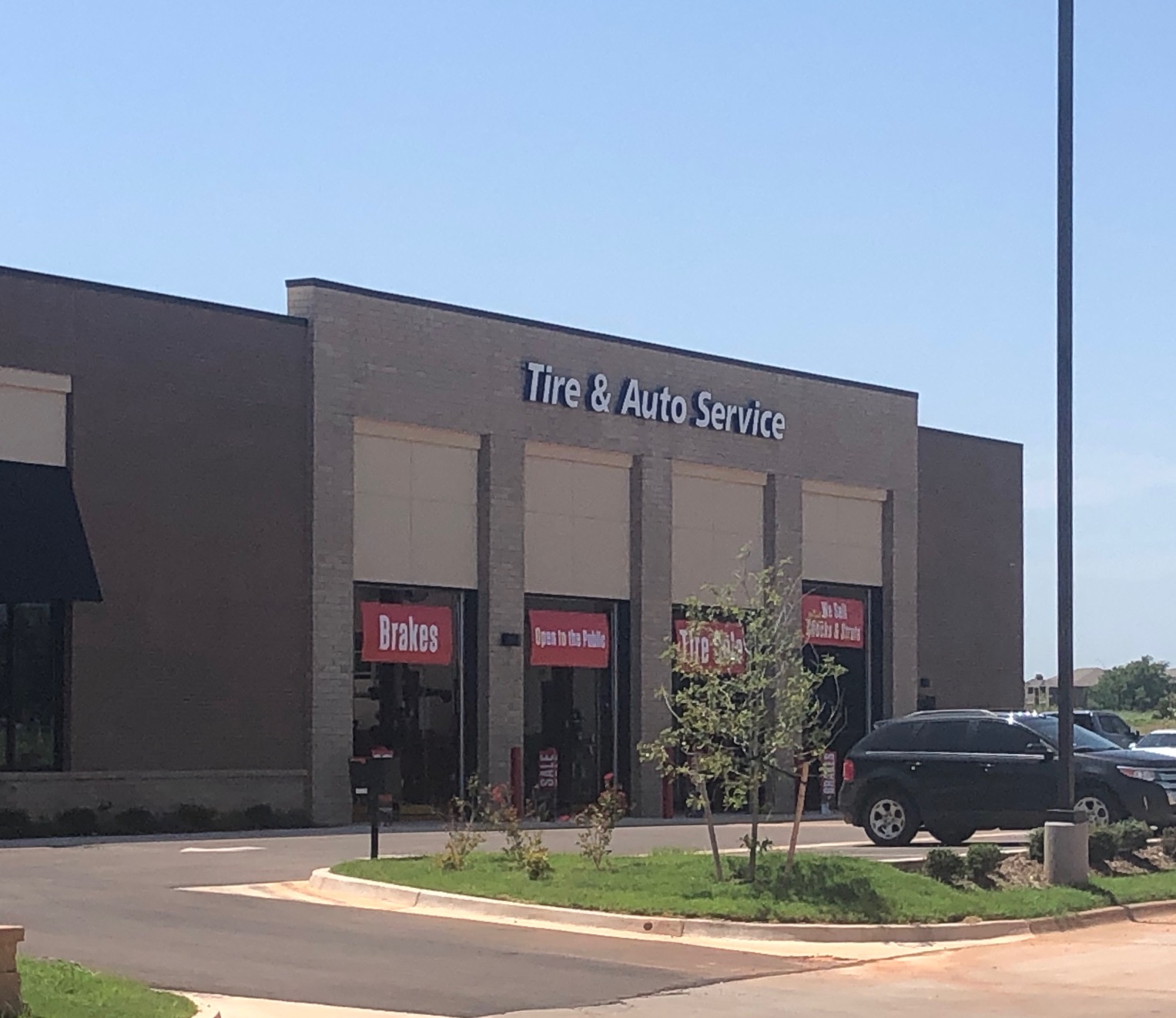 The new store brings convenient one-stop shopping to OKC's busiest retail district. "We are focused on helping busy people make the most of their time in safe and efficient ways," said Shellie Wagner, the location's retail manager. "With the assistance of AAA experts, they can plan a trip or take care of home or auto insurance needs while getting an oil change, tire replacement or car repairs."  
"With safety and convenience in mind, we give customers the ability to make appointments for service without needing to enter the building" Kevin Freeman, the location's car care manager, said.  "Personal service always comes first."
Maintenance, diagnostics, and repairs such as tires, brakes, tune-ups, air conditioning and cooling systems, battery replacements, and electrical work are available. Complimentary Lyft rides for automotive services customers traveling to or from the store will be available through AAA's partnership with the ride-share company.
This expansion of AAA services in Oklahoma is a natural fit for the not-for-profit association that assists thousands of motorists every day. For more than 115 years, AAA has been a trusted and reliable source for emergency roadside assistance with more than 420,000 Oklahoma members and 60 million nationwide.
Quail Springs AAA Car Care Insurance and Travel Center
13225 N. Pennsylvania Avenue, OKC 73120
Phone: (405) 753-9777
Hours:  Monday – Friday: 7:30 a.m. to 6 p.m., Saturday: 8 a.m. to 5 p.m.
Membership Card Services - purchases and card pick-up

Trip Tiks - route directions, maps, gas stations, points of interest, places to stop

Curbside Document Pick Up

Merchandise Purchases

Attraction Tickets (including movie tickets)

Notary

Maps and Tour books

Brochures
Auto care services offered:
•           Tune-ups & Maintenance
•           Diagnostics
•           Heating & Air Conditioning Repair
•           Electrical System Diagnosis
•           Battery Service & Replacement
•           Oil & Filter Change
•           Coolant Flush
•           Transmission Flush
•           Power Steering Flush
•           Four Wheel Alignments         
•           Differential Service
•           Repairs on Tires, Brakes & More
•           Tire Sales
•           Tire Rotations & Balance
•           Standard & ABS Brake Service
•           Clean & Adjust Drum Brakes
•           Brake System Flush
•           Expert Brake Diagnosis, Service & Replacement
•           Auto Glass Replacement and Repair
For more information, visit AAA.com.
Related Articles