Mark Madeja
Senior Specialist, Public & Government Affairs
O: (918) 748-1074
C: (918) 935-9318
Mark.madeja@aaaok.org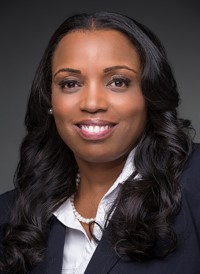 THURSDAY, March 5, 2 p.m.,
State Capitol, Room 112 (left inside security from south entrance)
Contact: Kim Gray, Safe Kids Oklahoma coordinator, (405) 834-7203 or
Leslie Gamble, AAA Oklahoma, (405) 488-7611
March 4, 2020 - - The president of a global non-profit organization dedicated to protecting kids from unintentional injuries is coming to the Oklahoma Capitol. Torine Creppy plans to express concerns to legislators about the unprecedented lack of a law to protect older children with seat belts in the back seat of passenger vehicles.
Safe Kids Worldwide consists of more than 400 coalitions – three based in Oklahoma – with the mission to protect kids from unintentional injuries. In Oklahoma, the number one cause of death for children 8 – 17 is car crashes.
She will speak to media along with legislators authoring bills to close the gap for minors:  Rep. Ross Ford, (House Bill 2791), and Sen. Roland Pederson, (Senate Bill 1303). Minors in the age group affected will also be available to be interviewed on their perspectives.  
Background:
  Oklahoma is the ONLY state in the nation without a seat belt law for older children.
Oklahoma ranks #50 in protecting children in car crashes, the #1 cause of death and injury to those 8 and older in our state. It is the ONLY state in the nation without a law requiring children 8 and older to wear a seat belt when riding in the back seat.
A coalition of 36+ state health, traffic safety and education organizations – including AAA, Safe Kids and  the Greater Oklahoma City Chamber of Commerce - is urging voters to contact their legislators in support. They are not willing to see 67 children, 8 – 17, injured and 16 killed each year in Oklahoma who weren't wearing seat belts (as happened in 2017) and urge lawmakers to pass a law. (2017 crash data from the Oklahoma Highway Safety Office for children under 18)
AAA, Safe Kids Oklahoma and other traffic safety groups have been working for 4 years to get a bill passed to remedy this problem. While legislators say they personally support it and do buckle up their own youngsters, they have said voters would oppose the bill, viewing it as a personal rights infringement or "mandate". AAA's independent poll shows 81% of Oklahoma motorists surveyed favor such a law, with 83% saying they would be disappointed if their legislators didn't support it.
          Voters can visit OKseatbelts.org to express opinions to their lawmakers.
Related Articles