January 4, 2020 – Planning travel outside of the country? AAA Oklahoma is making it easy for those needing new passports or renewal of expired ones. Saturday, January 18, from 9:30 a.m. to 1:30 p.m., all are invited to stop by the Tulsa Headquarters office, for processing and photos – all in one spot.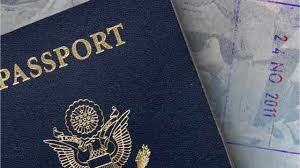 Appointments are required and can be made by calling (918) 748-1023. Those with questions specifically about passports should call the U.S. Postal Service at (918) 664-1791 in advance or visit travel.state.gov.
Staff from the U.S. Postal Service will be onsite in Tulsa on the 18th with necessary forms and will submit completed documents for processing. AAA associates will take the required photos, a service regularly offered at AAA locations.
Europe is a bucket list destination for many Americans, and this year is no exception, said Cindy Bailey, AAA travel agent. "London has grown in popularity compared with last year, while Rome, Dublin and Paris continue to be hot spots for top travel destinations. Oklahomans are also planning cruises during the winter months and trips to Canada this summer."
AAA travel agents will be available at the One-Stop Passport Fair to consult with those dreaming of international travel. They offer assistance to simplify the process that can sometimes become overwhelming and risky, absent knowledgeable help. "Planning ahead and booking early with the expertise of a knowledgeable travel agent allows you to maximize your vacation experience, saving time and money so you can focus on making vacation memories," Bailey said.
AAA travel agents will alert those attending to specially negotiated discounts with travel providers and advise them on other savings or benefits, such as upgrades and shipboard credits. AAA members can make their vacation dollars go further with exclusive travel-related discounts on lodging, car rentals, entertainment venues and travel necessities.
Related Articles