Mark Madeja
Senior Specialist, Public & Government Affairs
O: (918) 748-1074
C: (918) 935-9318
Mark.madeja@aaaok.org

July 1, 2021 – As millions are making up for lost time during the pandemic with "revenge travel" plans this summer, AAA is offering the chance to make the journey more affordable with the Great American Road Trip Sweepstakes. The opportunity comes as AAA's Independence Day travel forecast expects a record 43.6 million Americans to drive to their destinations as road trips continue to rule this year.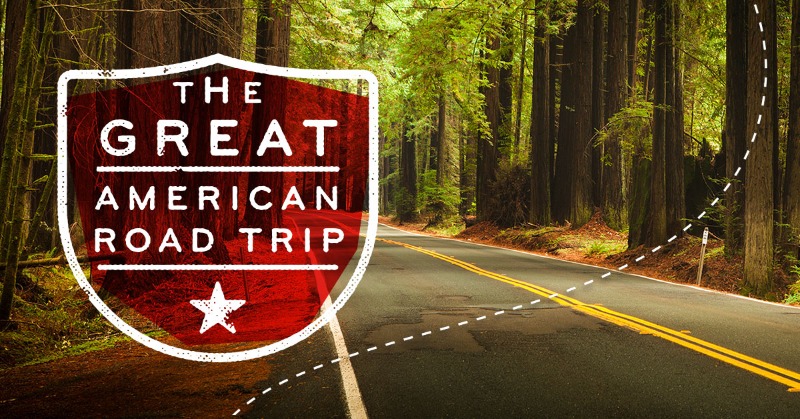 Ten winners will be selected from those, 20 and older, who enter before midnight on July 15, 2021. The sweepstakes is open to all – no membership or purchase is required. One grand prize winner will receive a vacation set-up including:
 a Dell computer,

 $100 Best Western gift card,

 $100 Hertz rental certificate,

 $100 Shell gas gift card,

 a AAA roadside safety kit, and

 YETI travel mug.
Nine others will receive smaller prize packages, consisting of items included in the grand prize collection. Winners will be notified by July 26, 2021. So, those planning a final summer trip or long-awaited fall adventure will especially want to enter.
"AAA Oklahoma's 440,000 members are eager to travel whether it's to visit family or experience an exciting tourist attraction," said Leslie Gamble, Public and Government Affairs Manager for AAA Oklahoma.  "The Great American Road Trip Sweepstakes" is an opportunity for savings at a time when travelers need it most."
In addition to the sweepstakes, AAA is offering help with travel planning and vehicle preparation before you hit the road. TripTiks and free Great American Road Trip vehicle health inspections for both members and non-members (by appointment), as well, are available at area AAA locations.
"Beyond routing your trip in advance, it is important to book hotels and plan gas and food stops. Also, keep in mind that some national parks and attractions may have capacity limits, so if there is a must-do activity on your trip, you'll want to make arrangements for these in advance," added Gamble.
"We've compiled our favorite trip-planning resources, backed by more than 100 years of road-tested experience and expertise," Gamble said.  AAA.com/RoadTrip is a free resource to help travelers find inspiration, explore destinations, plan the perfect route and get their vehicle road-trip ready. 
Related Articles