Mark Madeja
Senior Specialist, Public & Government Affairs
O: (918) 748-1074
C: (918) 935-9318
Mark.madeja@aaaok.org

HigHighlights:
AAA Oklahoma is expecting a sharp rise in call volume this week with temperatures nearing 100. Car batteries will be tested by the extreme heat and there will likely be an increase in tire troubles as well.

The auto club is reminding motorists to have a fully charged cellphone and a roadside rescue plan, and offers five tips to avoid heat-related car troubles.
July 26, 2021 – AAA Oklahoma is expecting a sharp rise in roadside assistance calls with the soaring temperatures and summer activities in full swing. Car batteries will be tested by the extreme heat, and there will likely be an increase in tire troubles as well.
"Inevitably, these high temperatures will bring a wave of calls from motorists whose batteries fail," says Leslie Gamble, manager of Public and Government Affairs for AAA Oklahoma. "And, in this heat, drivers and their passengers' safety is at risk as well, so it is critical that everyone prepare accordingly."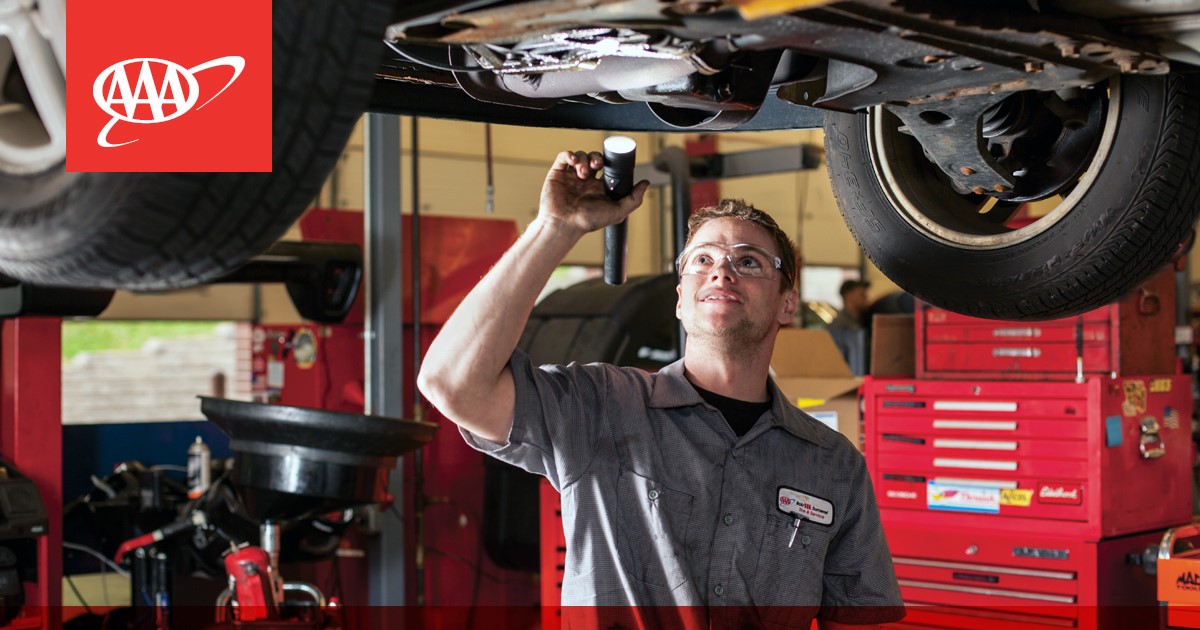 These four AAA metro-Oklahoma City car care centers are providing free inspections, by appointment, to all who hope to get ahead of heat-related car problems.  
Edmond: 1701 S. Broadway Ave., (405) 348-8281

Norman: 2520 W. Main St., (405) 360-7771

Northwest OKC: 6163 N. May Ave., (405) 717-8200

Quail Springs: 13225 N. Pennsylvania Ave., (405) 753-9777
TIPS to avoid heat-related car troubles:
1. Get your battery tested and, if necessary, replace it BEFORE it dies
     Most batteries last 3-5 years and each day of extreme weather pushes a battery closer to its end.
     AAA members can request a AAA Roadside Service technician to come to them and test their battery
     free of charge. Should the battery need replacement, the technician can usually replace it on location.
2. Make sure tires are properly inflated
    Driving on under-inflated tires can cause tires to overheat and increase the likelihood of a blowout.
    This problem becomes even more of a concern when road temperatures are extremely high.
    For accurate results, tires should be checked at the beginning of travels before driving any great   
    distance. They should be inflated to the pressure recommended by the vehicle manufacturer – not the
    number molded into the tire sidewall.
    Recommended tire pressures can be found in the owner's manual or on a sticker normally located on
    the driver's door jamb or the inside of the glove compartment door. Some vehicles use different
    pressures for the front and rear tires.
    While checking the tire pressures - including the spare - drivers also should inspect the tire treads for
    adequate depth and any signs of uneven wear that might indicate a suspension or alignment problem.
3. Check all fluids.
    When fluid levels are low, the possibility of overheating increases. Drivers should check all vehicle  
    fluids including motor oil, transmission fluid, power steering fluid and brake fluid to ensure they are
    filled to the appropriate levels.
    If any fluids need to be topped off, be sure to use the type of fluid specified in the owner's manual.
4. Have a roadside rescue plan to summons qualified help should it be needed.
    Check to make sure your AAA membership is active and suitable for the distance you plan to
    travel.
5. Stock a summer emergency kit.
    Even with proper preventive maintenance, summer breakdowns can still occur, so AAA recommends
    every driver have a fully charged cellphone on hand so they can call for help when needed and also
    keep a well-stocked emergency kit in their vehicle to ensure everyone's safety while they're waiting for
    help to arrive.
    The emergency kit should include water, non-perishable food items, jumper cables, a flashlight with
    extra batteries, road flares or an emergency beacon, basic hand tools, and a first aid kit.  
Related Articles