Mark Madeja
Senior Specialist, Public & Government Affairs
O: (918) 748-1074
C: (918) 935-9318
Mark.madeja@aaaok.org

May 20, 2021 –The countdown is on to the Memorial Day holiday weekend, and travel confidence is rebounding after last summer's shutdown. AAA locations across metro-Oklahoma City want to make sure Oklahomans' vehicles are road trip ready as well.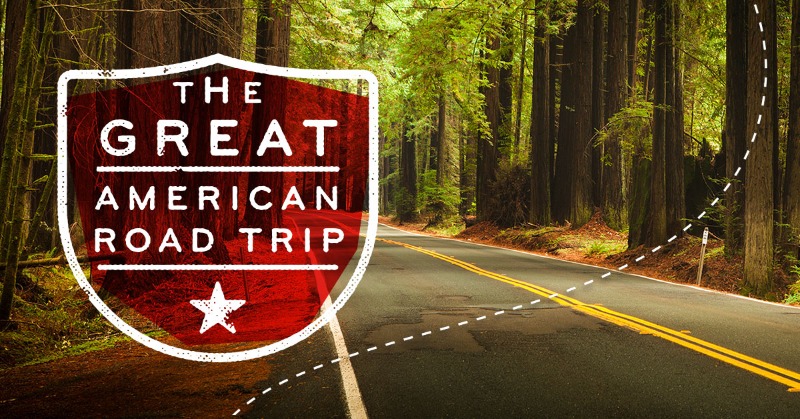 For the first time in the state, AAA Car Care Insurance and Travel Centers are offering AAA members a free standard oil change. "No one wants to spend their post-pandemic travel celebrations on the side of the road," says Kevin Lynch, AAA Oklahoma Car Care Manager. "Common roadside emergencies that could cause delay can often be avoided."
The offer (conditions apply) is available through June 30, by appointment at these AAA Car Care Insurance and Travel Centers:
Edmond: 1701 S. Broadway Ave., (405) 348-8281

Norman: 2520 W. Main St., (405) 360-7771

Northwest OKC: 6163 N. May Ave., (405) 717-8200

Quail Springs: 13225 N. Pennsylvania Ave., (405) 753-9777
All vehicle owners (including those who aren't AAA members) are urged to take advantage of free AAA 12-point safety inspections before their hit the road for getaways. Free battery testing, fluid level and tire checks are included during a scheduled appointment.
AAA expects a significant rebound in the number of Americans planning to travel this Memorial Day holiday weekend. From May 27 through May 31, more than 37 million people nationwide are expected to travel 50 miles or more from home, an increase of 60% from last year when only 23 million traveled, the lowest on record since AAA began recording in 2000.
AAA offers the following tips for all planning to hit the road for a getaway: 
Drivers likely have been putting fewer miles on their car in the past year due to pandemic transitions. For vehicles of any age, old and new, AAA advises drivers make a good "B-E-T" to stay on the road by having a vehicle's Battery, Engine and Tires checked before embarking on a summer excursion.
Long trips coupled with hot weather places additional strain on vehicles and in some cases may accelerate a dormant issue or something that may have gone unnoticed with fewer miles being driven this past year. When these key systems are in good working order, AAA data shows the odds of encountering a serious breakdown are greatly reduced.
Motorists can the guesswork out of finding a trusted repair facility by visiting one of four AAA Car Care Centers in metro-OKC. AAA-approved auto repair facilities across the state also meet and maintain high professional standards for customer service, technician training, tools, equipment, warranties and cleanliness.
Be ready for the unexpected:
No one wants to get stuck on the side of the road, especially during a road trip. A AAA membership will give you peace of mind. Check your wallet to make sure your AAA membership is active and that the coverage level meets your current needs. AAA offers multiple levels of coverage and also special savings on memberships for members of the military, first responders and teachers. Visit AAA.com to learn more.
"Helping our Members to prepare, feel safe and confident about their travel journey is what we do at AAA," said Lynch. "We want their much anticipated 'Great American Road Trip' - whether it's to a state lake or the ocean - to be everything they are hoping it will be."
AAA's 'Great American Road Trip' campaign runs from May 1st through Labor Day, aiming to inspire, excite and engage potential travelers to say that AAA is here and ready to help them plan their next big road trip. We've compiled our favorite trip-planning resources, backed by more than 100 years of road-tested experience and expertise.  While we continue monitoring the positive steps on the CDC air travel guidelines, we want to show our Members that we are here for them, our stores are open, and we are ready to help with trip planning at every turn. AAA.com/RoadTrip is a free resource to help travelers find inspiration, explore destinations, plan the perfect route and get their vehicle road trip ready. Travelers can find ideas and itineraries for pre-planned trips in Oklahoma and every region of the country.
Related Articles