Mark Madeja
Senior Specialist, Public & Government Affairs
O: (918) 748-1074
C: (918) 935-9318
Mark.madeja@aaaok.org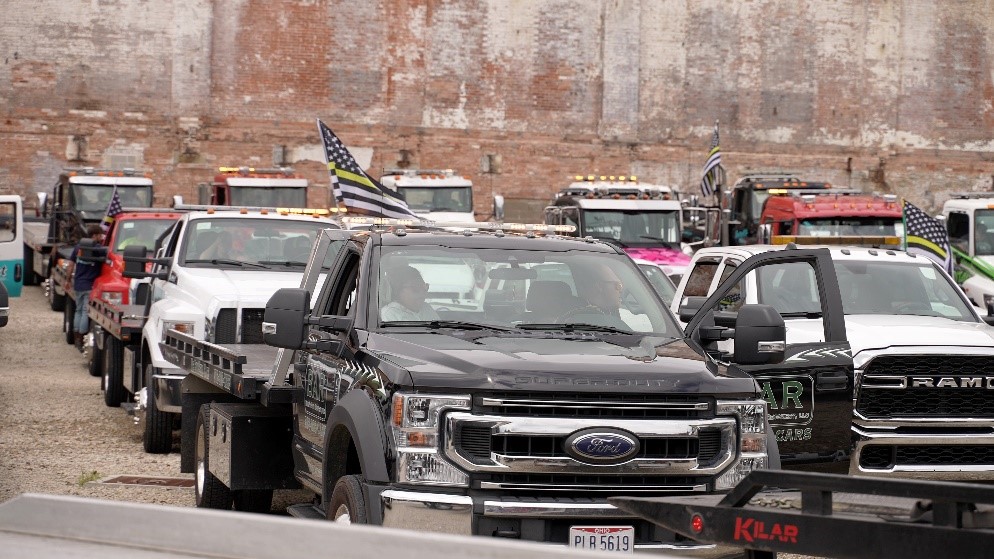 July 16, 2021 - The tragic death of a AAA tow truck driver in Ohio highlights the risks faced by emergency first responders here in Oklahoma and around the country.
More than 80 drivers participated in a procession in honor of 32-year old Glenn Ewing during his funeral services Sunday.  The tow truck driver was killed on July 4th while placing a disabled vehicle on the back of a flatbed on the side of the road.
"When one of our colleagues is lost, we're all affected," said Jason Cravens, AAA Oklahoma Fleet Manager. "He died while helping a driver on the side of the road – it can happen to any one of us. Our Roadside Assistance Technicians respond to more than 250,000 calls for help from stranded motorists each year. Each has the potential to put our lives in jeopardy."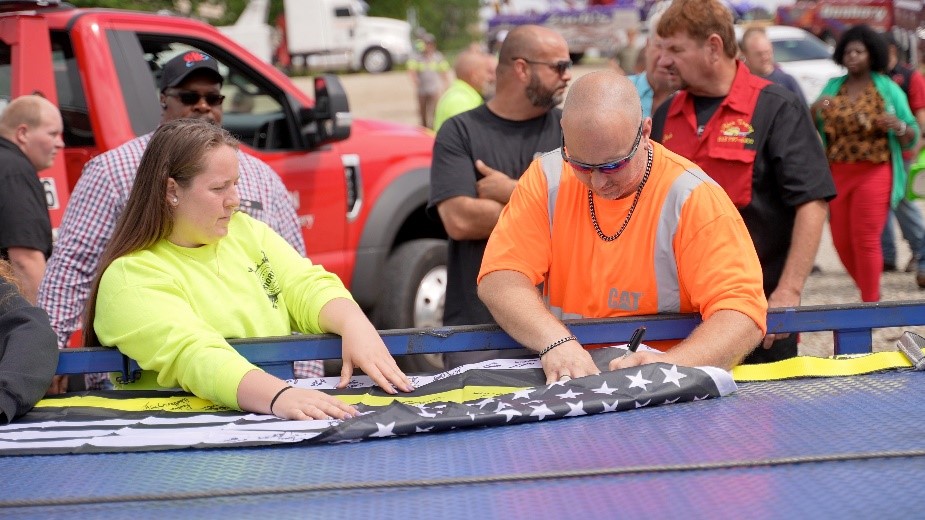 Ewing's death illustrates why Move Over laws are critical to safety. The best thing drivers can do to keep someone on the side of the road safe is slow down, and move over into the next lane if you can do so safely.    
"We can't stress enough how important it is that drivers move over and change lanes when they see AAA or any other first responder working in and around traffic," Cravens added. "By doing so you are also potentially saving someone's life."
Move Over laws exist in all 50 states. AAA and other traffic safety advocates have been instrumental in the passage of laws to better protect tow truck drivers and other first responders as well as road construction crews.
Oklahoma's Move Over Law
Oklahoma's Move Over law requires all drivers to move over one lane when passing by any vehicle with flashing or rotating lights parked on the roadside. If a vehicle is unable to move over a lane, vehicles are required to slow down and proceed with caution. Just this year, by a vote of the Oklahoma legislature, the law became known as "Bernardo's Law" in tribute to Bernardo Martinez, an Oklahoma tow truck driver who was killed by an inattentive driver who veered off the road and struck him while he was loading a vehicle on the shoulder of H.E. Bailey Turnpike.
Distractions Behind the Wheel
As more people hit the roads after confinement for summer travel, the number of vehicles on the road is increasing and the risks associated with distractions increase. The AAA Foundation for Traffic Safety, the national traffic safety research arm of AAA, found that drivers are four times more likely to crash if they are talking on a cell phone while driving and eight times more likely to be in a crash if texting.
"Drivers talking on a phone or otherwise distracted may not readily see a vehicle on the side of the road in enough time to safely move over to the next lane," said AAA Oklahoma Public and Government Affairs Manager Leslie Gamble.  "In safety, split seconds count."
AAA and its traffic safety partners will strengthen advocacy and community awareness throughout the year, including 'National Move Over Day" which happens every third Saturday in October.
Related Articles