Mark Madeja
Senior Specialist, Public & Government Affairs
O: (918) 748-1074
C: (918) 935-9318
Mark.madeja@aaaok.org

What: Demonstration of the timed skills and battery failure communications response that won Oklahoman Chris Hennessy a Top 10 finish in the National Battery Service Skills Challenge
When: Monday, 11/11, 3 – 4 p.m., timed skills demonstration and interview with the "Battery Champ"
Where: AAA OKC fleet garage, 5108 N.W. 3rd (east of Ann Arbor)
Contact: Leslie Gamble, (405) 488-7611
With temperatures already dropping to typical winter lows, car batteries across the state are failing. An inevitable part of the changing seasons, it never catches AAA battery technicians by surprise who anticipate a sharp spike in calls. This year, a local technician has proven he's tops in the nation at responding to those desperation calls with superior member interaction and education as well as swift and precise battery replacement.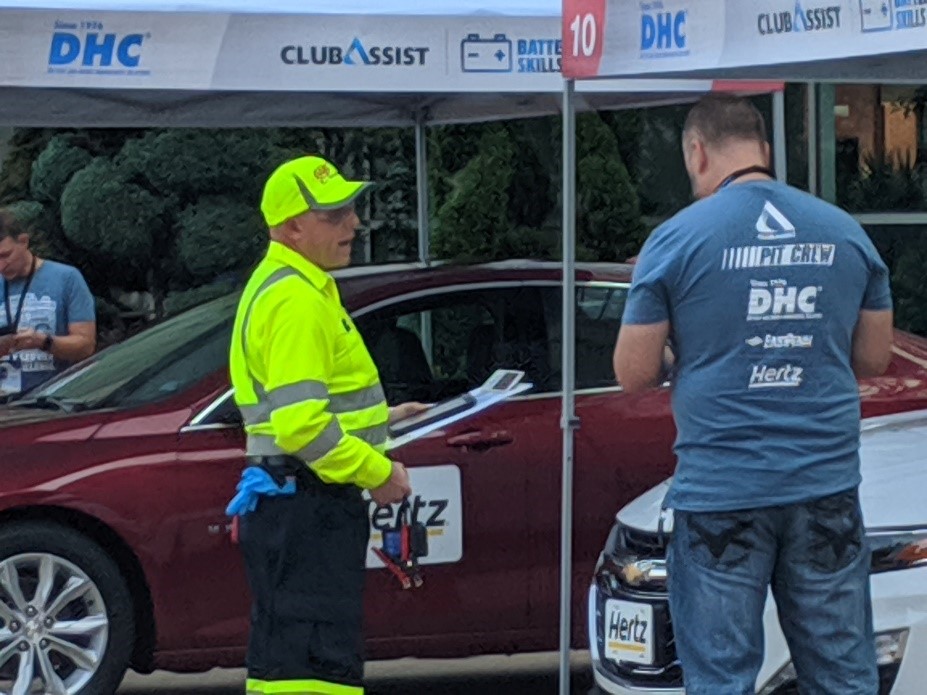 (Oklahoma's "battery champ" competes in National Skills Challenge)
AAA Oklahoma's Chris Hennessy outscored hundreds of other battery technicians from across the U.S. in the National Battery Service Skills Challenge. After two months of local qualifying competitions, he advanced to a regional challenge and was one of only 29 to earn a spot at the national finals in Washington, D.C. last month.
With a battery replacement time of 4 minutes and 45 seconds and stellar communications incorporating calm and helpful motorist education about vehicle batteries, Hennessy was judged the 10th best battery technician in the nation!
Batteries typically last only three to five years but often show no advance warning of failure. Chris and other AAA battery technicians in Oklahoma responded to nearly 43,000 calls for battery failure from members last year.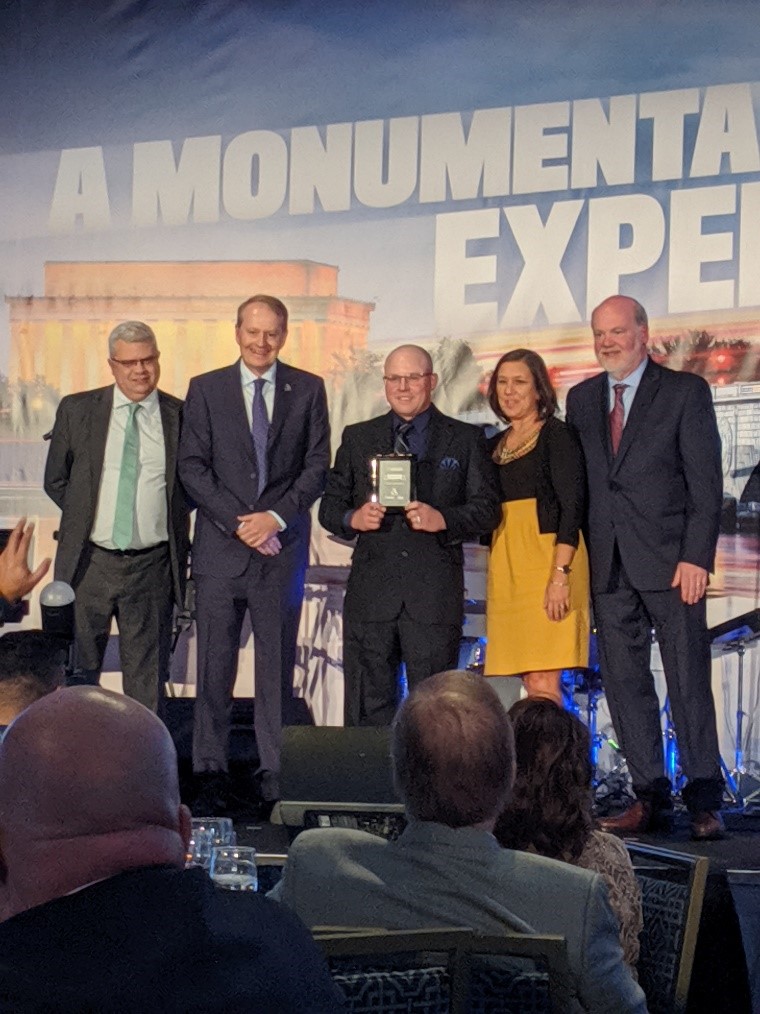 (Chris, center, receives 10th Top Battery Technician award.)
Related Articles