Mark Madeja
Senior Specialist, Public & Government Affairs
O: (918) 748-1074
C: (918) 935-9318
Mark.madeja@aaaok.org



AAA Contacts:

 

Leslie Gamble,Manager, Public & Government Affairs

Mark Madeja, Sr. Specialist, Public & Government Affairs

405-753-8040Office

918-748-1074Office

405-488-7611Cell

918-935-9318Cell

For News Releases, visit:www.AAA.com/AAANews

 
Interviews available pre-event in studio or at the AAA office with a AAA travel agent.
Why a River Cruise for your dream vacation?
Tuesday, September 11, AAA Broken Arrow, Free; RSVP to
6 – 7:30 p.m. 3746 S. Elm Place Stacey Lee, 918-296-9605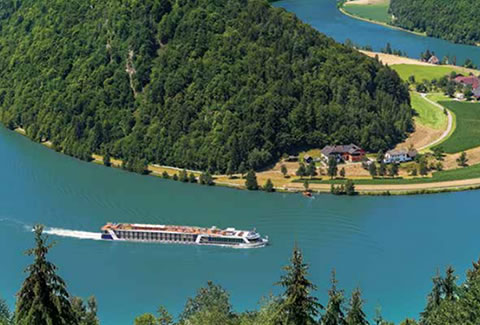 Find out why at this free and interactive event provided by AmaWaterways and AAA travel experts.
Members and non-members alike are invited to explore the many options available; from cruising the Danube in Europe to the Mekong in Vietnam or even a wildlife trip in Africa.
• River Cruises offer an up close and intimate sight-seeing experience.
• Typically, no more than 190 total passengers are aboard.
• Locally sourced, fresh foods served with native recipes prepared by acclaimed chefs.
• Instant access to the sights around you.
#####
AAA provides automotive, travel and insurance services to 59million members nationwide and nearly four hundred thousand members in Oklahoma.AAA advocates for the safety and mobility of its members and has been committed to outstanding road service for more than 100 years. The non-stock, non-profit corporation working on behalf of motorists, who can now map a route, find local gas prices, discover discounts, book a hotel and track their roadside assistance service with the AAA Mobile app for iPhone, iPad and Android.For more information, visitwww.AAA.com.
# # #

This communication (including all attachments) is intended solely for the use of the person(s) to whom it is addressed and should be treated as a confidential communication. If you are not the intended recipient, any use, distribution, printing, or copying of this email is strictly prohibited. If you received this email in error, please immediately delete it from your system and notify the originator. Your cooperation is appreciated.
Related Articles