Mark Madeja
Senior Specialist, Public & Government Affairs
O: (918) 748-1074
C: (918) 935-9318
Mark.madeja@aaaok.org



AAA Contacts:

 

Leslie Gamble,Manager, Public & Government Affairs

Mark Madeja, Sr. Specialist, Public & Government Affairs

405-753-8040Office

918-748-1074Office

405-488-7611Cell

918-935-9318Cell

For News Releases, visit:www.AAA.com/AAANews

 
Holiday Car Rental? AAA Warns Syncing Your Phone
to Vehicle Can Breech Privacy
December 18, 2018 –– If you're holiday travels include car rental, AAA Oklahoma urges you to think twice before syncing your phone to the vehicle's infotainment system. While syncing allows you to make hands-free calls and texts, stream music, and even browse the web, the personal information stored on your phone may be shared in order to do this.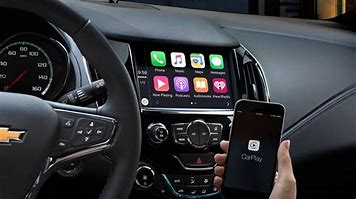 "Drivers need to be prudent about their personal info; this goes beyond identity theft into the realm of personal safety," said Leslie Gamble, public affairs manager, AAA Oklahoma. "Every car system is different, and prior to syncing a device to a vehicle, motorists need to be aware of the risks."
The stored information is vulnerable to theft.If you sync your phone to a rental car, hand your keys to a valet or trade in your car, you open yourself up to having personal information stolen.It is possible for an unauthorized person to gain access to your home address and access your garage door opener.

"Treat the information stored in your car—or rental car—with the same discretion you give to your checkbook, cell phone, and birth certificate," Gamble said. Currently there are no industry or government standards for vehicle infotainment systems, so here are some general guidelines:
Know the type of information that your infotainment system may be storing:
Home address, work address, and other saved or frequently used GPS locations

Your home phone number

Your call and message logs

Personal contacts

Text messages

Garage opener programming
Know what you need to do to protect your information:
Check your phone's permissions to learn what information your car can access.

When syncing your phone, if your infotainment system allows you to choose which types of information you share, restrict it to only what's necessary. For instance, if you're only syncing your phone to play music, the car only needs to access your music library, not your personal contacts.
Before handing your keys over to a valet, check to see if your car has a Valet Mode you can set the infotainment system to that will protect your sensitive data.
When renting a car, if you're plugging your phone in to charge it, use the cigarette lighter adapter port (if you have the cable for it) instead of the USB, because that port doesn't access your information. Use your phone's GPS without syncing up with the rental car.
Before trading in your car or returning a rental car, go to the settings menu on the car's infotainment system to find a list of synced devices. When you find your devices, follow the prompts to delete them. If you can't figure out how to do this, check the owner's manual or an online tutorial.
#####
AAA provides automotive, travel, and insurance services to 59million members nationwide and more than 400,000 members in Oklahoma.AAA advocates for the safety and mobility of its members and has been committed to outstanding road service for more than 100 years. AAA is a non-stock, non-profit corporation working on behalf of motorists, who can now map a route, find local gas prices, discover discounts, book a hotel, and track their roadside assistance service with the AAA Mobile app (AAA.com/mobile) for iPhone, iPad and Android.For more information, visitwww.AAA.com.
# # #
Related Articles