DAYTON, OH - Just in time for summer travel, free vehicle preventative maintenance inspections will be offered as AAA opens Troy's first Car Care, Insurance and Travel Center. This new location is only the third of its kind in the Miami Valley region. All are invited to the Grand Opening Saturday, June 29, 10 a.m. to 2 p.m., at 4 S. Stanfield Rd., Troy OH for food, special discounts, and enter to win prizes.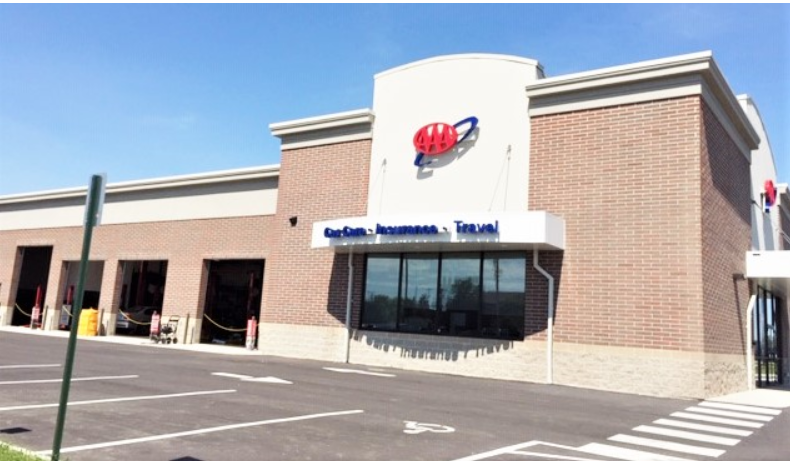 (June 26, 2019/AAA photo)
Last summer AAA's Roadside Rescue team came to the aid of more than 106,000 Ohio drivers who were stranded because of a vehicle breakdown and 53,614 required a tow, an indication of a more serious mechanical problem. "This is a great opportunity for families to get prepared ahead of summer vacation travel plans to reduce the risk of breakdowns on the road." said AAA Public Affairs Manager, Cindy Antrican. "With busy lives, it's nice to multi-task, getting car diagnostic checks and repairs completed while taking care of home or auto insurance, planning a trip or shopping for seasonal gifts," said Antrican.
Attendees will enjoy free lunch sponsored by NAPA, prizes and giveaways including $100 Car Care Coupon, AAA Discounts & Rewards gift cards and savings up to $300 for travel bookings (representatives from Sandals will be onsite).
While the new center provides all of the services that auto club members have come to expect from AAA's retail locations, car care services are being introduced for non-members as well. AAA members will enjoy a lower price with a discount on repair labor.
Maintenance, diagnostics, and repairs such as tires, brakes, tune-ups, air conditioning and cooling systems, battery replacements, and electrical work are available. This location offers a free self-serve station for drivers to check and add air to their tires and a charging station for drivers to power up their electric vehicles. Focus on car care is an important element in AAA's mission to improve traffic safety.
With eight car service bays and the latest in automotive repair technology, skilled automotive technicians will provide top-notch service befitting the reputation that has led more than 100,000 Miami Valley area AAA members to trust the not-for-profit association for its motoring and travel-related services. 
This new 9494 sq. ft. AAA Car Care Insurance and Travel Center replaces the AAA store previously at 1041 S. Dorset Rd., Troy. Associates have relocated to the new center.
Troy AAA Car Care, Insurance and Travel Center
4 S. Stanfield Rd., Troy OH 45373
Phone: (937) 339-0112
Hours:  Monday – Friday: 7:30 a.m. to 6 p.m., Saturday: 7:30 a.m. to 4 p.m.
For more information, visit AAA.com.
###
AAA provides automotive, travel, and insurance services to 58 million members nationwide and more than three million members in Ohio.  AAA advocates for the safety and mobility of its members and has been committed to outstanding road service for more than 100 years.  AAA is a non-stock, non-profit corporation working on behalf of motorists, who can now map a route, find local gas prices, discover discounts, book a hotel, and track their roadside assistance service with the AAA Mobile app (AAA.com/mobile) for iPhone, iPad and Android.  For more information, visit www.AAA.com.
Related Articles